St. Martin Marinas
the caribbean with the french touch

A tourist island par excellence, St. Martin has gained, over the years, a great reputation in the world of navigation and cruising. With its 10 marinas, the island of St. Martin/St. Maarten presents one of the most beautiful sites in the Caribbean in terms of yachting and cruising and can accommodate some 2,000 boats.
Small or large, luxurious and modern, the island's marinas offer all the amenities and facilities sought after by boaters and cruise passengers.
Sailing enthusiasts can participate in many regattas...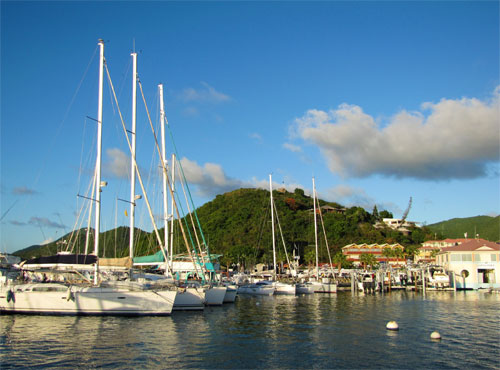 Marina Fort Louis
Seafront - Marigot
Phone. 0590 51 11 11 - Fax : 0590 51 11 12 - VHF channel 16
At 18°03 N and 63°05 W, with easy access 24 hours a day, the Marina Fort-Louis is located on the seafront of Marigot, right in the heart of shops and restaurants. It is an essential stopover in the Caribbean.
150 berths at quay
Draught: 3,50 meters.
Services and amenities
Safety optimised by a single entrance from the Harbour Master's office
Booking by e-mail, telephone and fax
Hsoting by VHF contact with the sailors 15 minutes before entering the passes
Internet access via WIFI and electronic messaging: This email address is being protected from spambots. You need JavaScript enabled to view it. This email address is being protected from spambots. You need JavaScript enabled to view it.
Telephone booths
Water, Electricity (110V, 220V and 380V), fuel dock
Sanitary and showers
Telephone, Internet, mobile phone rental, weather, laundry, security 24/24
VACUUM stations (wastewater)
Postal service
Technical assistance in case of emergency (pollution, waterways, fire ...)
Car rental
Supermarkets near the marina
Note: in partnership with the Yachts Clubs of Saint-Martin, Sint-Maarten and St-Barthélemy, the Marina Fort Louis organizes each year "La Course de l'Alliance", a sporting event between Saint-Martin, Saint-Barthélemy and Anguilla.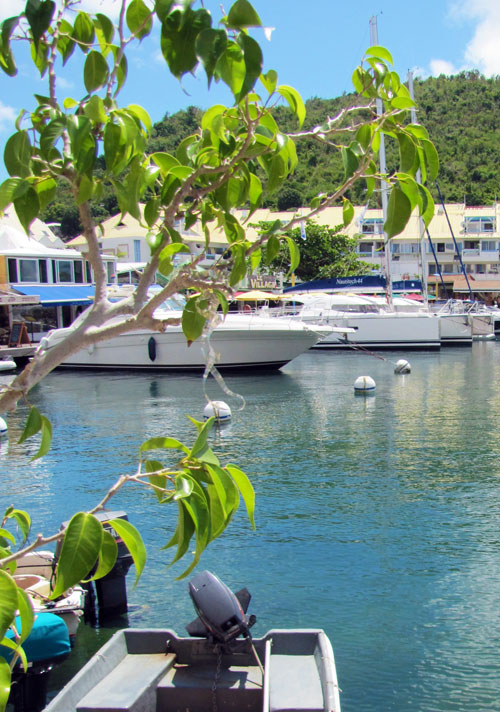 Marina Port La Royale
Marigot.
Phone: 0590 87 20 43 - Fax: 0590 87 55 95 - VHF channel 16/12
Located at 18°03'9 north and 69°05'02 west, in the Simpson Bay lagoon, the Port-La-Royale Marina is bordered by a sea of shops and restaurants. The wharves are located next to the harbour master's office, in a very sheltered basin.
Entry to the Marina is via Sandy Ground Bridge or Simpson Bay Bridge.
Opening hours
Sandy Ground Bridge (French part): Monday to Saturday: 8h15 - 14h30 - 17h30 ; Sunday: 8.15 am - 5.30 pm. For about 10 to 15 minutes - Information: 0590 29 04 75 / VHF channel 16
Simpson Bay Bridge (Dutch part): During high tourist season : 9h - 9h30 - 11h - 11h30 - 16h30 - 17h30. VHF Channel 12. 40 berths and 40 catway berths for units up to 20m. Draft from 1.80m to 2m. Water and Electricity (110-220-380 V / 16 to 160 A ; 110 V / 100A). Fuel station on the access road to the marina.
Services and amenities
Booking by e-mail, telephone and fax (booking by e-mail: This email address is being protected from spambots. You need JavaScript enabled to view it.)
Hosting by the sailors (VHF contact channel 16/12, 15 minutes before entering the passes)
Internet access via WIFI and electronic messaging
Telephone and fax booths available at the harbour master's office
Postal service
Complete sanitary facilities (toilets and showers)
Technical assistance in case of emergency (oil puddles, water leaks, fire ...)
Car rental
Supermarkets nearby.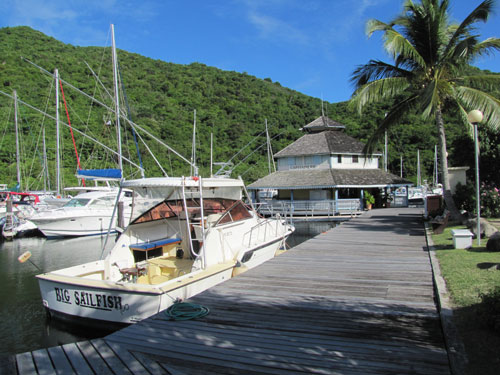 Anse Marcel
Anse Marcel - BP 521 - 97056 St. John's, St. Martin CEDEX
Phone: 05 90 87 31 94 - Fax: 05 90 87 33 96 - VHF Channel 16-11
Located at 63° 3' W and 18° 7' N in the north of the island, facing Anguilla, the Anse Marcel Marina, where the Marina was born in 1986 by the communication of the large Pond with the sea. The geographical position of the Marina allows easy navigation to Saint Barthélemy, Anguilla, Pinel, Tintamarre, Prickly Pear, Dog Island...
150 berths for boats up to 120 feet in length and on pontoon
Draught: about 10 feet depending on the tides and 27 feet wide
Services and amenities
Mechanics, electronics, shipchandler, sailmaking, safety, fuel
The pontoons and quays have water and electricity. Electricity delivered in 110, 220, 380 volts / 60 periods. High powers are possible (120 A plugs).
Telephone, fax and photocopying services, Internet access
Washing machine
Shops, restaurants, accommodation
Near the Marina, on the Anse Marcel site are shops and boutiques, laundry services, car hire, taxis, diving centre, water sports, hotels, restaurants, sports centre, spa, tennis, squash, swimming pools...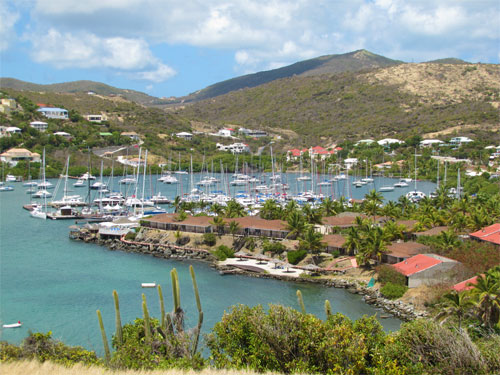 Captain Oliver's marina
Captain Oliver's Resort - Oyster Pond - 97150 St. Martin
Phone: 590 87 33 47 / 590 52 05 05 - Fax : 590 87 33 47 - VHF: channel 16 and/or 67 from 8am to 5pm
At 018°03.22N - 063°00.85W, Captain Oliver's Marina is located in the heart of Captain Oliver's private complex, in Oyster Pond, east of the island, and enjoys the unique feature of having waters partly Dutch while the land is partly French.
150 berths maximum
Draught from 2.20m to 2.50m maximum
Services and amenities
Water, Electricity (110 and 200V) and fueldock
Sanitary and showers
Passage dock, ice, laundry, car rental
Ship Shop is a small supermarket with a hardware department
Hotels, bars and restaurants on and near Captain Oliver's complex
Sailboat rental with or without skipper, aale and rental of equipment for diving and water sports (Scuba Shop), car rental, currency exchange.