About Saint Martin (French West Indies)
the caribbean with the french touch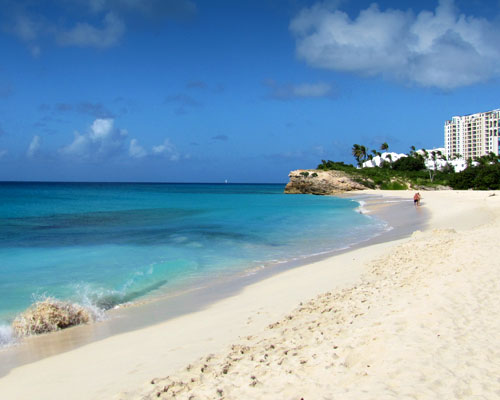 A small Caribbean Island
Saint-Martin, a small 88 km² French-Dutch island, is surrounded by the Atlantic Ocean and the Caribbean Sea.
A true paradise for beach lovers (37 beaches, among the most beautiful in the Caribbean), Saint-Martin is also an island full of natural, cultural and human riches.
Thanks to its climatic conditions and its preserved nature, the island offers all year round a choice of water sports and nature activities without equal.
Capital of duty-free, it also seduces by its warm welcome, its flourishing gastronomy and its lively night life.
The island has its own identity which ensures a total change of scenery and makes it THE sun destination par excellence.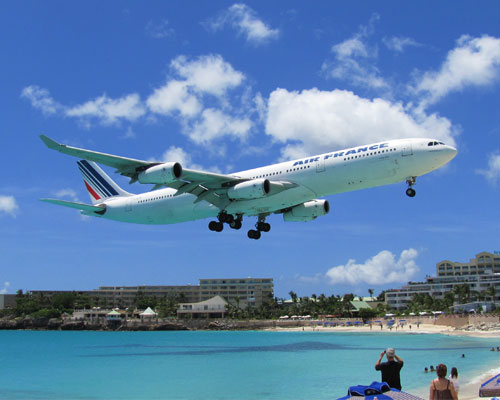 Where is St. Martin?
The island of Saint-Martin is located in the heart of the Antillean Arc, in the northern hemisphere, between the Tropic of Cancer and Ecuador, more precisely to the north of the Lesser Antilles archipelago, born from the drift of the Atlantic plate sinking under the Caribbean plate to form a string of islands including Saint-Martin.
About 240km to the south-east is the island of Guadeloupe.
Saint Martin is bathed, to the east by the Atlantic Ocean and to the west by the Caribbean Sea. With a total area of 88km², the island of Saint-Martin has 15km in its greatest length and 13km in its greatest width.
Longitude: 63.5° West / Latitude: 18.5° North
Average altitude: 20 meters
Highest point: Paradise Peak at 424 metres.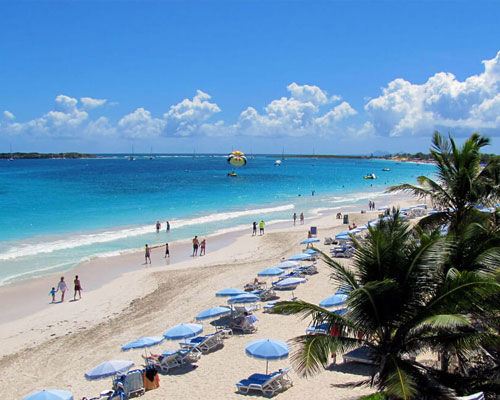 What is the climate?
As in the Caribbean as a whole, the climate is tropical, with an average annual temperature of 27°C, with peaks at 32°C for maximum temperatures and rarely less than 20° for minimums.
The temperature is thus constant and the island benefits from the trade winds.
There is not really a rainy season and the showers are short enough.
Despite this constant temperature, there are two seasons: the dry season, from December to April, and the wintering period, from May to November.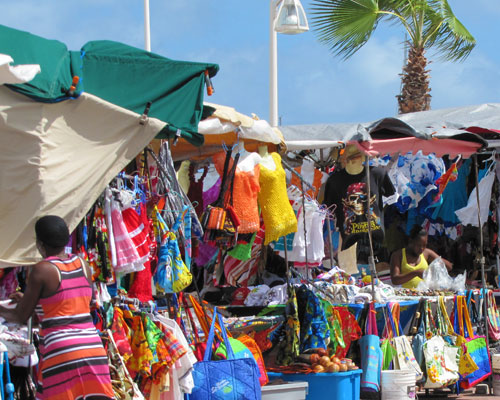 What are the spoken languages?
The well named "Friendly Island" has more than 120 nationalities.
The French part of the island, Saint-Martin, uses the French language in administrations and schools, but with the bilingualism to which the people of Saint-Martin are attached. English is also widely spoken, including on the French side.
On the Ducth side, Sint-Maarten, English is the official language.
However, on both parts of the island, in addition to English and French, Spanish, Dutch, Creole and Papiamento are also commonly spoken.
What about currencies?
The Euro, on the French side and the Netherlands Antilles Florin (NAF) or guilder, on the Dutch side, are the two official currencies.
However, the US dollar is accepted throughout the island.
Many "exchange points" and banks are available on the island.
Be careful, many places refuse cheques off site but most accept major credit cards.